What's New in the Toybox?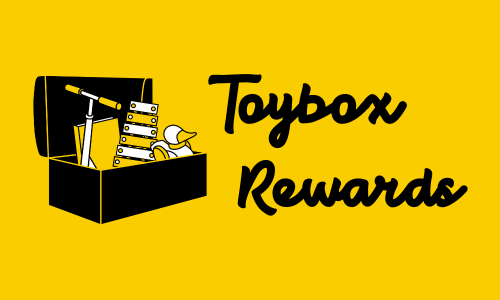 Have you joined us?
Toybox rewards give you so many benefits:
10% off yourf first purchase (Code: UNLOCKTOYBOX)
Earn Points for every dollar spent
Redeem for vochers anytime you shop!
Exclusive offers, competitions & Early access sales!
Join Now!
Collapsible content
Want to know more about us?

DISCOVER A WORLD OF UNIQUE CHILDREN'S TOYS, DIRECT FROM MELBOURNE

Toybox Tales is a family-owned business with one purpose: to bring joy to little people through play. We believe that those moments when little minds dive into imaginary realms are so precious - and we are committed to helping both little and big kids experience those moments. Sourcing and stocking a wide range of unique kid's toys directly from our store in Hampton, Melbourne, we enable families across Australia to unlock unforgettable experience, shared through the beauty of play. For us, play is more than having fun. Learning through interaction, bonding with friends and family, nurturing a big and beautiful imagination, and so much more happens when this magical state settles in - and we passionately believe that without it, life just wouldn't be the same! That's why we pour our efforts into sourcing a delightful range of products across all kinds of categories – from bath toys to mini building and construction elements; letting imagination run loose wherever and whenever the opportunity presents itself. If you don't see what you're looking for across our extensive collection, let us know and we'll do our best to get it for you!

SPARK ENDLESS FUN WITH CLASSIC AND INNOVATIVE KID'S TOYS

Building a unique perspective of the world starts from an early age. From the hyper-malleable minds of babies to the rapidly forming personalities of toddlers, constant stimulation is needed to bring out the best of children and nurture their development. We passionately research the impact of different interactions on age groups and do our best to stock a broad range of products that cater to all – even big kids! Starting from sensory stimulation for babies, kids art and crafts and even board games for adults, our collection holds something for everyone, and we're always looking for new goodies to add to it. Explore everything from classic wooden blocks to electronic toys for the budding inventor right here on our site, or come in and visit us in Hampton for a one-of-a-kind experience

.BUY TOYS ONLINE OR DIRECT FROM OUR MELBOURNE STORE

When we first started Toybox Tales, there was nothing like it in all of Melbourne. We set up shop in Hampton, and have never looked back since. The joy of seeing little ones running into our store and exploring the collection warms our hearts like nothing else. With costumes, puzzles, kites, books, and so much more to explore, it's not uncommon for hours to fly by inside our Toybox If you're strapped for time, or simply enjoy the convenience of shopping online, feel free to roam our wonderful world online. The very same active toys, craft supplies, and other products are on offer – and you can even see whether or not we have them in stock. If a product comes in a range of colours, we are often able to select the particular colour you prefer, if you let us know - otherwise, expect a surprise to arrive in the mail. Gift wrapping is available both in-store and online on all of our kid's toys. Just let us know that you'd like your order wrapped at the checkout, and we'll wrap it up and ship it to any address in Australia.